Well, I am feeling totally shopped and stressed out! With black Friday and cyber Monday and the whole evolution on online shopping my brain (and mouse hand) have had it. Combine that with finishing up work before the holidays and kids that forever snifling and coughing ('tis the season) I am burnt out and ready to implode. If you are feeling the same, here are a couple of anxiety and stress reducers that I have been taking advantage of to relax and reflect …. hopefully you can too :)
---
Weightless : by Marconi Union
"British ambient band Marconi Union has drummed up the world's most relaxing song: Weightless 8 mins 10 secs of aural bliss"      Time Magazine Best Inventions of the Year
My husband sent me a link to this track from Marconi Union aftera particularly stressful morning getting the kids off to school. This first "Weightless" track was created when Marconi Union were asked to write a piece of relaxing music in consultation with Lyz Cooper, the UK's leading sound therapist and founder of the British Academy of Sound Therapy. The idea was that the track would then be scientifically tested for its' effectiveness.  When "Weightless" was tested at the Mindlab Institute, scientists reported that their research indicated that the music slowed the heart rate, reduced blood pressure and decreased levels of cortisol, a steroid hormone that is released in response to stress.
Yes, the youtube version below will probably have an ad, but after that it is just 10 straight hours of track one on loop. Also, if you are an Amzon Prime member you get the album for free and if not, its under $6 on amazon for the digital download. We use this sometimes at night time to get the kids to sleep and in background when playing board games or crafting, its great to just calm things down a little.
---
CALM.com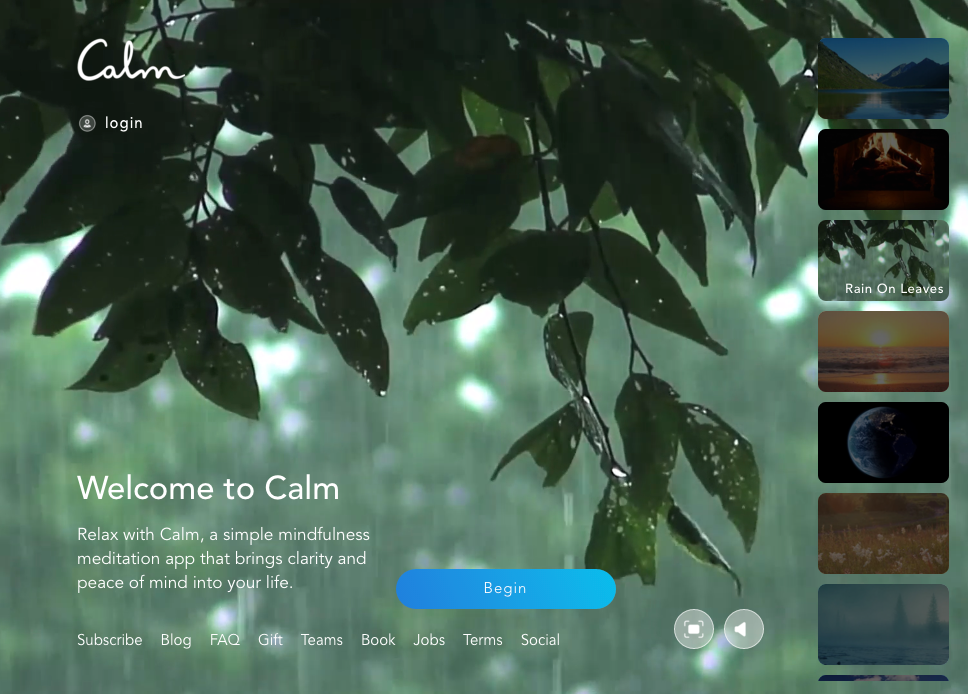 Sit back and write your letter to santa with this ambient sound machine site, it has looping sound and video that acts a tranquil backdrop to any present wrapping or holiday cookie making session.
https://www.calm.com/
---
CookSmarts – Meal planning site
Ok, so not officially a relaxing technique but wholly macaroni, what a time and stress saver. We love CookSmarts for doing out weekly meal planning, they have delicious, balanced, easy, fresh and healthy (mostly) recipes that are great for weekdays creation – they even have weekend prep you can do for each recipe and a freakin' shopping list printout – gahhhh so good.  I signed up for the free week trial which is free forever until you decide to jump in to get access to the rest of the archived recipes – which is totally worth it! I dont get a kick-back or anything by recommending this site, I am just really enjoying it and hope you guys will too (or maybe you like butter noodles everyday of the week!!!!)
---
Bisous les copains
Take a minute, grab a cup of tea and scroll through these little looping animations. Some are weird, some are disturbing, some are hilarious but all of them are wonderful. A great little escape thanks to Guillaume Kurkdjian.
---
Adding more as I find them ……